Welcome
to the Reading Old Boy's Lodge website. We hope that you find your visit helpful and informative.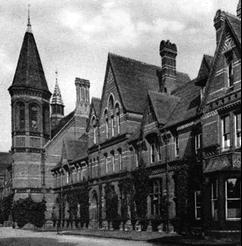 If you are a mason we will be pleased to welcome you to one of our meetings.
If you are interested in becoming a Freemason for more information :
Go to our own information page About Freemasonry or by visiting our FAQ page, both of which will tell you a lot of what you may wish to know
Look through this on-line booklet, by clicking here
Look through this booklet on-line, particularly if you are considering becoming a Mason, click here
If you can't find what you are looking for, let us know and we will be pleased to answer your questions.
We meet at:

Mole Road

Sindlesham

Berkshire

RG41 5EA

Tel: 0118 978 3902

The Lodge meets on the:

Last Saturday in January

Last Saturday in November

First Saturday in April

Second Saturday in October (Installation)

In 2021 these will fall on the:

23 rd January

3 rd April

9 th October (Installation)

27 th November

Reading Old Boys' Lodge is a Member of the Federation of School Lodges.

All members of other Lodges in the Federation are always welcome at Meetings.